This might sound unnecessarily dramatic, but does anybody feel like one could die of loneliness? I'm like someone who has plenty to eat but can't digest: I can go to church or hang out with a friend or text someone, but it only "lasts" for a couple of hours before I feel as if it never happened. That's not to say that I am not grateful that it did happen; I just no longer feel it, like a balloon that was inflated but quickly deflated.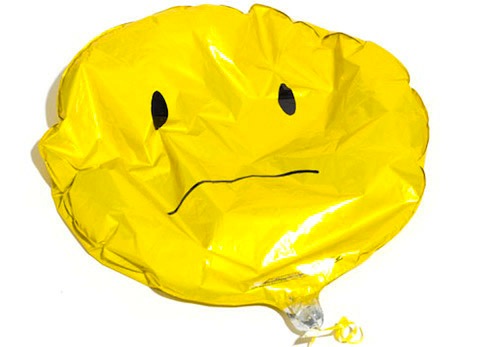 Granted, I do get over-sensitive, but I don't think it's too much to ask to want people to text me back. When I get like this, 10 minutes can feel like torture, and I've been waiting more than 4 hours. I have tried to make time pass more quickly by sleeping, as not much actually sounds like fun (except typing a diatribe on my blog). I've texted multiple friends and no one has said anything. WHY DO PEOPLE SUCK SO MUCH??? 
I am sad balloon
Put me out of misery
Many puncture wounds 

Masterpiece! 😂
Obviously I need some changes. And even more professional help. 😬 I'm probably going to end up dying, and everybody's going to say, "We nEvER eVEn SaW tHe sIgNS," because people are really fuuuuuudging stupid!
people are selfish
but i love them anyway
fucking idiots
Whoops I dropped an F bomb. 💣 🤪